The Holidays are on their way and you need just the
right gift to send to the ones you love.
Give them one of our Bath Gift Baskets and they will have everything they need to pamper themselves head to toe.
And for those with a discerning palette,
send our Pantry Gift Basket with an assortment of unique foods certain to help make the perfect meal.
Of course, we can't forget to tell you about our
Resin Gift Baskets, for those with a discriminating nose
who look for scents of exceptional quality.
We are also happy to work with you to assemble
Custom Gift Baskets for any occasion.
Please e-mail us for details.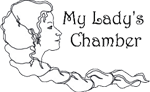 Home