Our milk baths contain some of the same softening salts that we use in our Bath Salts, but with the added benefit of buttermilk. Buttermilk contains lactic acid which acts as an exfoliant.

Woodland Rose: This milk bath contains several essential oils: rosemary essential oil which is anti-fungal, anti-microbial and antibiotic and also rose and rosewood oils.

Raspberry Cocoa Milk Bath: Contains ground raspberries and cocoa butter and the irresistible scent of chocolate.

Peaches and Cream: Wonderfully smelling milk bath that contains actual ground peaches and peach fragrance oil.
| | |
| --- | --- |
| Woodland Rose | |
| Raspberry Cocoa | |
| Peaches and Cream | |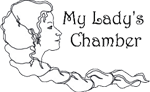 Home