We offer a wide variety of hand made
herbal soaps and glycerin soaps.
Herbal Soaps
$3.00 each

Amaretto Mochaccino
Mango Oatmeal
Cucumber
Patchouli Hemp
Goat's Milk
Rosemary
Lavender
Sage
Lemon Honey
Three Butter
About our Soaps
Mango Oatmeal soap: This gentle soap contains mango, oatmeal and papaya. Papaya provides an enzyme which exfoliates the skin.
This soap is a humectant and will lock in moisture.

Lemon Honey soap: This is a great moisturizing soap which uses the humectant qualities of honey paired with the exfoliating properties of lemon.

Facial soap: This is the creme de la creme of our soaps.
This is a non-drying soap that uses shea butter, palm oil and coconut oil as its base.
Also contains myrrh, rosewood, frankincense, patchouli, lemon and orange.

Glycerin Soaps
$3.00 each

Frankincense and Myrrh
Herb Garden

Lavender Ylang Ylang

Lemon Lime
Patchouli Rose
Peppermint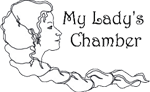 Home